Introducing Blackheads Be Gone™ to Spa & Salon Owners/Practitioners

,
Update your spa practice and abandon the old fashion ways of extractions and wow your customers with the results of your work.
Bring better results, more satisfaction and comfort to every facial performed. Make your customers happier and more satisfied.
Blackheads Be Gone is an innovative, world first class of its kind product for painless, stress free blackheads removal, healthier rejuvenation and instant brighter softer looking skin.
Safely and naturally delivers real results, far better than deep pore microdermabrasion, peeling and exfoliations. It works without causing any damage to the skin layers and its cellular structure.
Easy to use, time & work saving product, you are going to love using it in your spa, allows you to upgrade the value of your facials and your customers would love to buy and continue to use at home.
The Blackheads Be Gone product works with the biology of your skin, helps the blackheads completely be gone, not to show up again without any risk to your health and damage to the environment.
Stay beautiful the natural healthy way!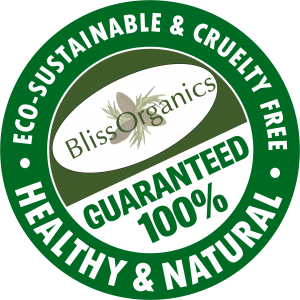 How does the Blackheads Be Gone™ work?
Blackheads Be Gone is scientifically formulated to restore the elasticity of stressed cells instantly, especially those around the accumulated sebum. Helps them gain back their normal size and shape, thus creating enough pressure to expel the blackheads out safely and naturally.
Regular use of Blackheads Be Gone (Home care) helps the blackheads to be gone, not showing up again. Its function is basically emptying the hair pore thus sebum does not get the chance to accumulate to the blackheads stage. It has a very strong moisturizing power and works with the natural physiological changes of the skin cells in response to its moisture level.
The advantage of this product over all those available in the market is the way it works with the biology of the human skin in a very convenient easy way to get rid of the blackheads while improving and rejuvenating the skin in a very healthy way to help it blooming its radiance.
Blackheads Be Gone is available in 3 formulas:
1. Professional formula for Spa/Salon facials.
2. Home Care formula for regular use 2-3 times a week.
3. Blackheads Be Gone+ for the acne prone skin (part of  Bliss Organics Easy Care 1.2.3. programme for the  acne prone skin.)
Exclusive offer for Spas/Salons Only
Promotional prices are available now for the first order package
at $329.99 until Oct 15 2014, Regular $349.99!
Sorry this offer is not for individual customers.
Your business name and website  are required to process your order
Buy Now
Individual's Testimonials
I recently invested in a number of Bliss Organics products through Jan at Kamloops Esthetics.  I'm in LOVE!  My adult acne/problem skin FINALLY is under control thanks to the Blackheads Be Gone
I have been using the Easy Care1.2.3,  Acne Prone Skin from Bliss Organics for a little over a month now, I have noticed that where my skin had large, red and cystic pimples before, now improved greatly. My painful pimples that where hard to extract are less frequent and are easily cleared. They come to white heads faster, and return smaller and closer to the surface, rather than buried and sore. Blackheads Be Gone is great for clearing out the pores and helps to clean and clear away deep rooted dirt. The Skin Renewal Cream is wonderful for stubborn dry patches and gives my skin an all over weightless feel. It takes a while to absorb but once it does it leaves my skin with a soft, almost spongy feel. The Oil Balance Cleansing Bar is definitely my favorite. It cleans away excess oils and dirt without over drying or leaving a film behind. Great for my eczema affected hands as well. All in all, I have seen definite and great improvements on my skin.
I started using Bliss Organics face products after having bought many popular store products that were drying my skin out. They weren't working for me and I heard about Bliss Organics products and I noticed right away that my skin regained its moisture and looked great. I'm using the Easy Care 1.2.3 for Acne Prone Skin and I'm very impressed with the quality of Bliss Organics products.
Spa Professional/Consultant Opinion
I love your product – it works!  Just to give you some perspective, in my career as a Spa Director and Consultant I've tried hundreds (literally!) of products and rarely do I find one that is highly effective and fulfills it's claims.  I'm so happy to have stopped by your booth and met you. I have used Blackheads Be Gone twice – once in my hotel room in Vancouver as an overnight mask as suggested and the second time at home leaving it on for about an hour.  It is the ONLY product that I have found that has been able to effectively soften long term & deep stubborn clogged pores on my nose and chin for easy extraction.  Because of this, I've begun to realize my dream of having pore size minimized.  In fact, I've found congestion coming to the surface that I didn't even know existed (cheeks & forehead).  Coupled with my Clarisonic brush, I've finally found the right combination for a solution that has spanned about 25 years.  Thank you so much!
PS.   On Monday morning on my way to the show on the shuttle bus I asked the person sitting next to me what the best product was that she found at the show (Esthetic Spa International Vancouver 2014).  She told me about Blackheads Be Gone.  You would have thought that she worked for you considering how glowing her recommendation was.  That is the reason why I went to your booth on Monday.
Bliss Organics cannot use the name of this expert who requested fancy packaging to meet the aesthetic displays of some spas in California,  a condition made to endorse the Blackheads Be Gone.  Bliss Organics products are made of 100% pure, potent, biologically active ingredients formulated for better faster results without any risk to your health and damage to the environment, thus our packaging has to remain dedicated to our mission.
Blackheads Be Gone™ in Action
Exclusive offer for Spas/Salons Only
Promotional prices are available now for the first order package
at $329.99 until Oct 15 2014, Regular $349.99!
Sorry this offer is not  for individual customers.
Your business name and website are required to process your order
Buy Now
What Other Salon And Spa Owners Are Saying!

Kamloops Esthetics, Kamloops
"Blackhead Be Gone is by far the best product I have ever used to extract blackheads and improve overall skin health. I incorporate Blackhead Be Gone in my facials to remove blackheads without the pain associated with extractions and my clients love the continued improvement they see with their at home use. I feel good knowing I am using a product that is 100% safe and healthy for the skin and the overall health of my clients. I highly recommend Blackhead Be Gone!"

Little W's Day Spa, Vancouver
"This product made my work much easier, I don't have to do the extractions any more. My customers love it because their skin is clearer and the blackheads are gone when they keep using it at home. I care about my customers and they trust me, I always recommend this product for them, it is safe, all natural and organic and works well."

Simple Radiance Spa, Toronto
"Just to let you know, I did my first professional treatment with the "Blackheads be Gone" Was very impressed. Client was very happy too!"
Sophia European Salon, Washington, USA
"I am Sophia and I have been an esthetician for the past 30 years, specializing in skin care.
I have used many products and find that Bliss Organics is very good for people who have a problem with preservatives or that are undergoing radiation or chemical treatments."
We take pride in the purity of our unique formulation and  products: 100% free of all kinds of harmful ingredients(synthetic&natural) , 100%  pure, wholesome, beneficial ingredients for your skin. No preservatives. no additives. We do not have a list for ingredient to avoid because our goal in better health for you beyond the natural organic claim.
Professional Formula  (Spa use only)
Adds more satisfaction and brings better faster results to every facial you perform; brighter smoother appearance & softer texture for your customers.
Saves you time, money and helps you upgrade the quality and value of your work. Makes your work much easier, faster and allows you to relax and elevate that stress associated with the extraction and the back pain you get form bending down attending to every black head especially on the very sensitive to close to the eyes' area.
Works well for most types of skin including the sensitive. No redness or bleeding and no worry about how the customer is going to treat their skin after the extraction process.
Home Care Formula for Customers Use
Fast absorbing non-comedogenic leaving your skin with an effective breathable barrier to help protecting it from air borne pollutants and irritants and from the natural process of transdermal evaporation.
A multitasking product works toward improving your skin quality via intensive moisturizing power while expelling the blackheads safely and naturally leaving it softer, clearer and more radiant.
Works with your skin safely and naturally, without any kind of damage to its cellular structure. No exfoliation, no peeling, no stress, no pain.
Regular use helps eliminating the Blackheads formation and helps better control for the acne prone skin.
Nourishes healthier rejuvenation, for clearer brighter more radiant skin.
Works at the cellular level of your skin to help the stressed cells restore elasticity,  and bring them back to their normal size and shape.
Formulated with an innovative built in – nutrient transport system, the first of its kind, to deliver the necessary ingredients to your skin without causing any damage to its cellular structure.
Provides a wide range of essential fatty acids Caprlylic-C8, Myristic-C14, Linolenic C-18.2 Caproic-C-6, Lauric-C12  in synergic ratios with the biology of your skin to support  healthier and more balanced rejuvenation*.
Made of 100% natural wholesome healthy ingredients blended and prepared in perperietry methods to activate their essential components without the involvement of excessive heat and chemical modifications.
* Fast rejuvenation unbalanced rejuvenation leads to higher sensitivity of your skin and makes more prone to damage by the elements.  Our goal is the best results for your skin without any risk to health and damage to the environment.
Exclusive offer for Spas/Salons Only
Promotional prices are available now for the first order package
at $329.99 until Oct 15 2014, Regular $349.99!
Sorry this offer is not  for individual customers.
Your business name and website are required to process your order
Buy Now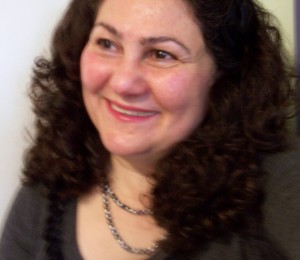 Blackheads Be Gone™ is formulated by a scientist & product developer who strongly believes that clean environment is the only source for good health, active longevity and protecting it is the best choice available for humans to enjoy good health and better world for all. We humans are a product of nature and our system only works with the natural design from nature.
Dr. Fatma Mohammad, PhD, BSc, Fulbright
(Microbiology, Botany & Biochemistry, Environmental Studies)
Dundee Univ./UK, Kuwait Univ./Kuwait, Boston & Harvard Univ./US). Bliss Organics Founder & President.
1. How can the Blackheads Be Gone benefit my spa?
This product will change the way you attend to the steps of the facials you perform especially when extractions are involved. Most oily and combination skin has the blackheads. And extracting them is always associated with stress, pain and sometimes with bleeding too that adds more stress for you too because you are doing you're best eliminating that. Works without any harsh treatment to the skin, exfoliation and steaming making the process of extractions a simple easy comfortable application of the Blackheads be Gone a soothing warming cream and that is all. One easy step of the Blackheads Be Gone application you will achieve deep moisturizing, brightening, softening and purifying the skin. It is one product mini facial as well as a powerful product for complete facials. Ask us how? Get instant results and show your customers how to enjoy radiant skin comfortably and in no time. Your customers will love to take it home for continuous use more business for you and more money.
2. How to use Blackheads Be Gone in my spa?
Blackheads Be Gone makes the traditional methods of harsh exfoliations, pulling, and extractions gone and replaced by an easy breeze application of one comforting and skin nourishing product. All you need is wash the skin (sometimes it is not necessary) apply message for 1-2 minutes wait for about 15 minutes then wipe away or massage a gain and the blackheads will be all out without having to get them out one by one bending and doing the tedious work with your fingers or the zapper.
3. What is the difference between the professional and the Home care formula?
The professional one is made to be used in the spa; it is a little stronger and faster because it is designed to be part of the facial. The retail one had additional ingredients known for soothing and protecting the skin from irritation. The Blackheads Be Gone helps minimizing and simplifying any facial designed for the oily skin with blackheads with instant real results then has to be followed with procedure to protect the skin from irritation such as a special mask or high frequency application. The Home care/ retail one is for the customer to use regularly at the comfort of home.  Designed to provide protection to the skin from irritation caused by the air borne components and pollutants. It is also packed with ingredients supporting healthier faster rejuvenation of the skin.
4. If this product removes the blackhead will my customers come less frequently to my Spa?
No, in fact your customer might want to come more because their skin will look better and they want to maintain it this way with your services such as massage, deep hydrating and moisturizing facials. Plus to buy the product from you.  We provide exclusivity to your location.
5. How is this a Cream and a mask at the same time?
This product is designed to help you to safely get rid of the blackheads as well as improving the quality of your skin: So if you want to get rid of blackheads then use as a mask following the instruction sheet, If you have other skin problems such as acne prone or dark spots and patches, then use it as a night cream to give it a good time to help your skin. Blackheads Be Gone has a specific formula for the acne prone skin, ask us about it
6. Will it stop the blackheads from showing up again?
Yes by regular use of 2 to 3 times a week.
7. How does it work to stop Blackheads from showing up again?
As the sebaceous glands are continuously depositing their sebum in the hair pore every day forming more blackheads.  With regular use of the  Blackheads Be Gone  2-3 times/week then you are literally cleaning  the hair pore removing the  sebum and none to stay to accumulate big enough to form the blackhead. In addition the Blackheads be Gone is formulated to help balancing the natural oils of your skin thus less production of hardened sebum to reside in the hair pores.
8. Will it take all the blackheads out of my skin with the first application?
Yes except the old deep rooted blackheads, those would require additional 10 minutes application,  some will come out voluntarily and the deeper older stubborn heads will require a gentle light pressure with your thump and finger to lead them out. They will certainly come out without the associated pain, redness and stress.
9. Why is the Blackheads Be Gone packaging different than the mainstream beauty products?
Bliss Organics products are made of high grade pure and organic ingredients and very rich in  potent phyoto-nutrients,  all sensitive to light thus our choice of packaging has to be very protective to their integrity and benefits to your skin. We take pride in the quality of our manufacturing policies& practices which include avoiding  the use of  any tools, equipments and packaging made of reactive material such as plastic, Aluminum, etc to ensure the safest and healthiest products for you and your family. Remember our mission is  caring for your skin without any risk to your health and damage to the environment.
Contact Us & Place Your Order Now